Most of these should be pretty explanatory by the pics but here's some notes:
The dratini plushies are both by sanei, the Munchlax plushies are both by Banpresto. The Pikachu pop is the small one. The tropical sweets Snorlax cookie is the figure not the plush. The snorlax plush is the Ensky wrist cushion. I tried to pick items that could be found easily on eBay or Y!J. :)

Here's some harder to find items for the intrepid!

https://almorrow12.wixsite.com/nefhithiel/wishlist


My favorite Pikachu plushie got damaged during my recent move. :( so I set out to restore him! This is a very rare 6th Movie UFO catcher prize so it's not exactly replaceable.
I protected Pikachu with cling wrap and repainted the leaf with the closest color I could mix. I gave it a few coats for good measure.
I then repainted the veins of the leaf.
And followed that with a sealer.
All done! Looks like new! :)
Trading Rules:
I will trade with members of pkmncollectors in good standing (at least 10 positive feedbacks) only! At this time, I would prefer to only ship domestically (ship from Georgia, USA), but I would be willing to consider international trades as well. :3

I have 13 positive feedbacks here in the old pkmncollectors system, which as I understand it allows me to trade. I will leave new system feedback for you upon completion of the trade and would like for you to do the same. Here is my ebay feedback fwiw.

I will pack items appropriately (bubble mailers, hard envelopes, etc), ship promptly, and expect you to do the same.

My wishlist is here (and is a little sparse) but please feel free to offer items not listed of Pokemon I named on the list. I don't know every item that exists! If you have something you think I would like but do not wish to trade, please don't be shy about shooting me a price!


(
Click to see
Collapse
)
Just Stamper
Kids figure?? Kids Figure
Shaymin Landmin TOMY,
Dr. Pikachu!
Coaster
I collect Munchlax, Snorlax, Dratini, Darkrai, and Pikachu for main collections with Electivire, Nidoking, Shaymin (Landmin) as sides. I like Kids, Tomys, and pins/charms/straps/keychains, and plushies! All the Pikachu Dress Up items are awesome too!
Mini Munch Mascot
**** THIS IS MY GRAIL****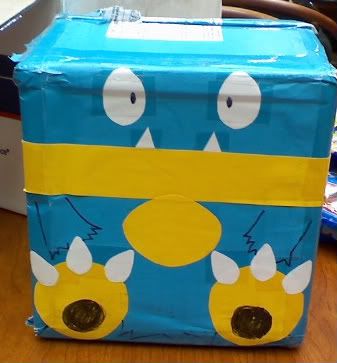 LOOK WHAT ANI MADE MEEEE :D
You are the bestest <3
Current Mood:

bouncy
Welcome to my sales page for the
pkmncollectors
community! :D
My sales page is small, and likely will remain so.
POLICIES (Read or Snorlax will sit on you. Not even kidding.)
Paypal is VERY Much Preferred, though I won't chase you away if you absolutely can't do Paypal.
International orders welcome! I will need to give you a shipping quote, but it probably won't be much more than a dollar more than domestic charges.
SHIPPING for one or two small figures will start at 3 dollars within the US.
I WILL hold items for up to a week. n_n
I WILL take FAIR trades for
items on my wish list
.
I WILL refuse your business if I feel you have excessive
Negative Feedback
in the community.
I WILL do my best to get your items to you safely and as quickly as possible (First Class is default shipping speed and I pack 3-D items in bubble mailers).
I WILL NOT accept trades for art at this time, sorry. n_n;
HAGGLING (within reason) is allowed on items where I say "ASKING x amount"
See my eBay feedback page!
See my pkmncollectors feedback page!
SALES
I don't usually do fads, but this one is awesome. xD